| | | |
| --- | --- | --- |
| | Hike on the GR®78, Piemont Way, through Herault, Aude, Ariege, Hautes-Pyrenees and Pyrenees-Atlantiques department from Capestang to Oihantzarre Pass. Guest House, Bed and Breakfast, Hotel, Camping, Shelter, Inn, Shops. | |

GR®78
Piemont way
From Capestang (Herault) to Oihantzarre Pass (Pyrenees-Atlantiques)
594km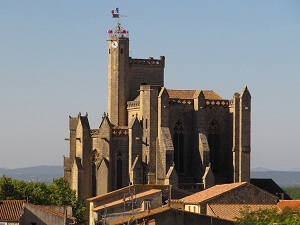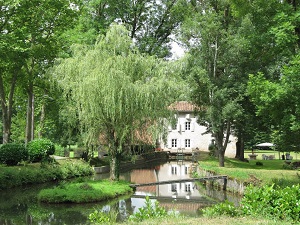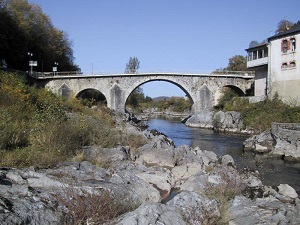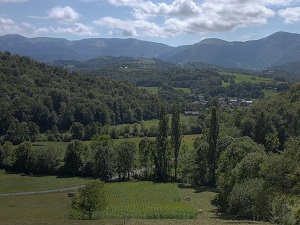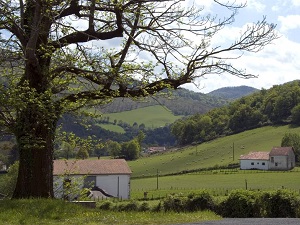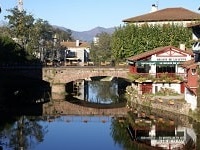 Google Maps - Google Earth - GPX
Distance: 594,28km, Elevation maximum: 1179m, Elevation minimum: 25m, Elevation gain uphill: 13717m
IGN Maps: Capestang 2345E. Lezignan-Corbieres - IGN 2445E. Peyriac-Minervois - IGN 2445O. Saint-Chinian l'Etang de Montady - IGN 2545OT. Varilhes 2146E. Carcassonne - IGN 2345E. Montreal (Aude) 2246E. Mirepoix 2246O. Limoux 2346O. Saint-Bertrand de Comminges 1847OT. Aspet Pic de Mauberme 1947OT. Le Mas-D'Azil 2046E. Saint-Girons Couserans 2047OT. Pamiers 2146O. Laruns Gourette Col Daubisque Vallee d'Ossau 1546ET. Lourdes 1646E. Lourdes Argeles-Gazost Le Lavedan 1647ET. Tournay - Capvern 1746E. Bagneres-De-Bigorre 1746O. Montrejeau 1846E. Lannemezan 1846O. Saint-Bertrand de Comminges 1847OT. Foret d'Iraty Pic d'Orhy 1346ET. Saint-Jean-Pied-De-Port Saint-Etienne-De-Baîgorry Vallee des Aldudes 1346OT. Mauleon-Licharre 1445E. Saint-Palais 1445O. Mourenx 1545O. Laruns Gourette Col Daubisque Vallee d'Ossau 1546ET. Oloron-Sainte-Marie Vallee d'Aspe 1546OT.
Mirepoix: Gites de Mirepoix B&B Le Presbytere, M. Renault Eve, 06 21 01 17 95, 05 61 69 37 34, Email
At the heart of the medieval city in Cathar country, the old presbytery of the village completely renovated, has old-style gardens, terraces and other relaxation areas. Dormitory for hikers of the Way of Saint Jacques de Compostela.

Registration
Accommodation or business owner on or near a GR®, you can appear on GR-INFOS
For your registration, you can send me by email (papadimitriou4@gmail.com): your address and phone number, your website (Facebook page), a brief description with 5 beautiful photos of your establishment.
Registration price : € 15 per GR® or GRP® and per year (12 months) or € 60 for 5 years. Renewable.
GR®78 Piemont Way
From Capestang (Herault) to Carcassonne (Aude)
From Carcassonne (Aude) to Pamiers (Ariege)
From Pamiers (Ariege) to Genos (Hautes-Pyrenees)
From Genos (Hautes-Pyrenees) to Asson (Pyrenees-Atlantiques)
From Asson to Oihantzarre Pass (Pyrenees-Atlantiques)
Nearby paths:
Around Upper Thore Valley (Tarn, Aude, Herault)
GR®367 Cathar trail

It is advisable to follow the beacons all along your hike and to bring you the FFRandonnee topo-guide. You will also find information on MonGR.fr.
GR®, PR®, GRP®, and the corresponding signs of markings (white / red, yellow and yellow / red) are trademarks of the French Federation of Hiking. They may not be reproduced without permission. The French Federation of Hiking, state-approved, includes organizations that create and maintain hiking routes on GR®, PR® and GRP®. It publishes guides these topo hiking routes.
With your donations, support the actions of the thousands of volunteer markers of the FFRandonnee.
GR-Infos.com is an editorial partner of MonGR.fr.

Old romantic Hotel, L'Etoile Guest-House is a mountain retreat in the South of France. With a beautiful park along the Allier River, L'Etoile Guesthouse is located in La Bastide-Puylaurent between Lozere, Ardeche and Cevennes. Many hiking trails like GR®7, GR®70 Stevenson trail, GR®72, GR®700 Regordane way, Cevenol, GR®470 Allier River Springs and Gorges, Margeride, Ardechoise. Many hiking loops. The right place to relax.
Copyright © gr-infos.com (Authorization for private use only)